Recent video of Apple Hill Farm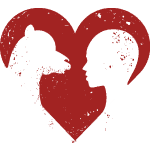 Avery County Chamber of Commerce Business of the Month
March 2021
Tar Heel Traveler: Finding Peace During a Pandemic
June 2020
Tar Heel Traveler: Alpacas part of warm, loving Watauga County family
May 2017

QC Life: Zoom with the Alpacas at Apple Hill Farm
May 2020
Fox 8 Project Pet: Apple Hill Farm
May 2020
KW Mountain Elevation Realty: Things to do in the High Country Ep 10
December 2019
Apple Hill Farm on North Carolina Weekend
August 2017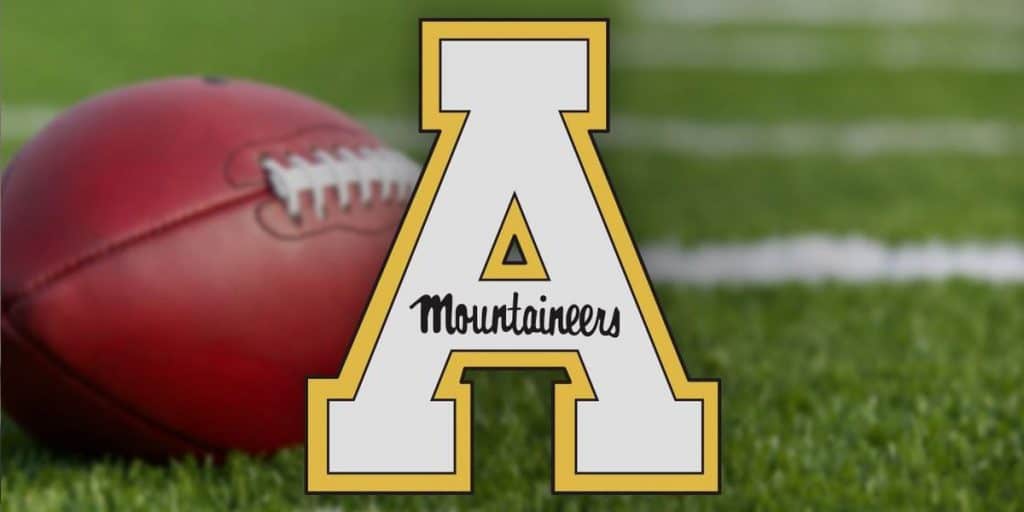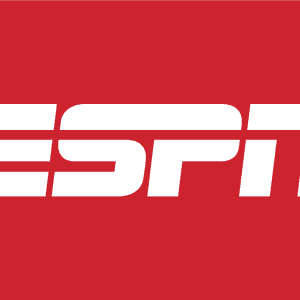 Apple Hill Farm on ESPSN
Sunbelt Conference Championship Football Game
December 2018
Recent print media about Apple Hill Farm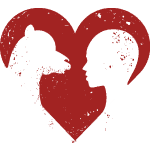 Carolina Mountain Life Magazine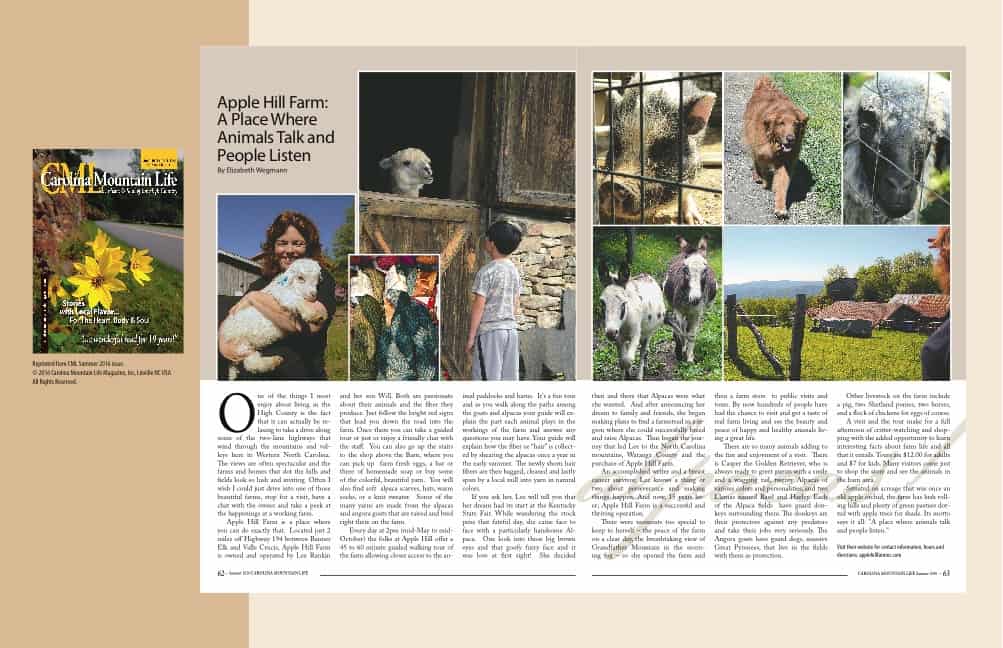 NC Field & Family 
Apple Hill Farm Spreads Alpaca Love – Fall 2019
"It was 2000, and Lee Rankin was taking her then 1-year-old son through the Kentucky State Fair when she saw her first alpaca. "I looked into its eyes and fell in love," she recalls.
Right then and there, Rankin decided she wanted to move to the mountains and raise alpacas. "
Local Press:

Mountain Times: February 20, 2021
The Appalachian: February 12, 2021
NC Tripping: December 14, 2020
Watauga Democrat: November 24, 2020
Mountain Times; August 20, 2020
Watauga Democrat: June 24, 2020
Published Monday, August 15, 2016
Published Tuesday, October 4, 2016
Published Monday, August 22, 2016
Other Press:

Fayetteville Observer; December 16, 2020
Bladen Journal; October 13, 2020
Narcity; November 29, 2019
Only in Your State: December 12, 2018
Greensboro News & Record;
Winston-Salem Monthly; Published
News & Observer; September 4, 2016
Recent audio & podcasts of Apple Hill Farm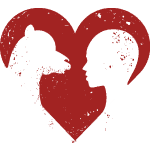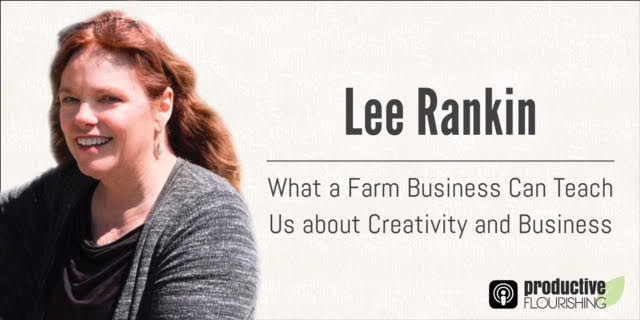 Productive Flourishing Podcast: December 14, 2017
Agritourism is booming right now, as people more and more are trying to find ways to unplug from their tech-driven lives, create memories with their families and come back to the land (quite literally). Lee Rankin explains this and more on the podcast!