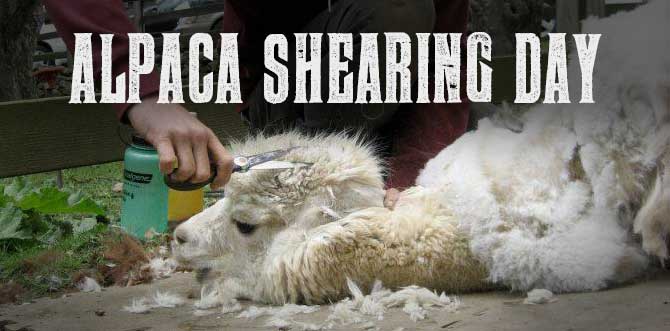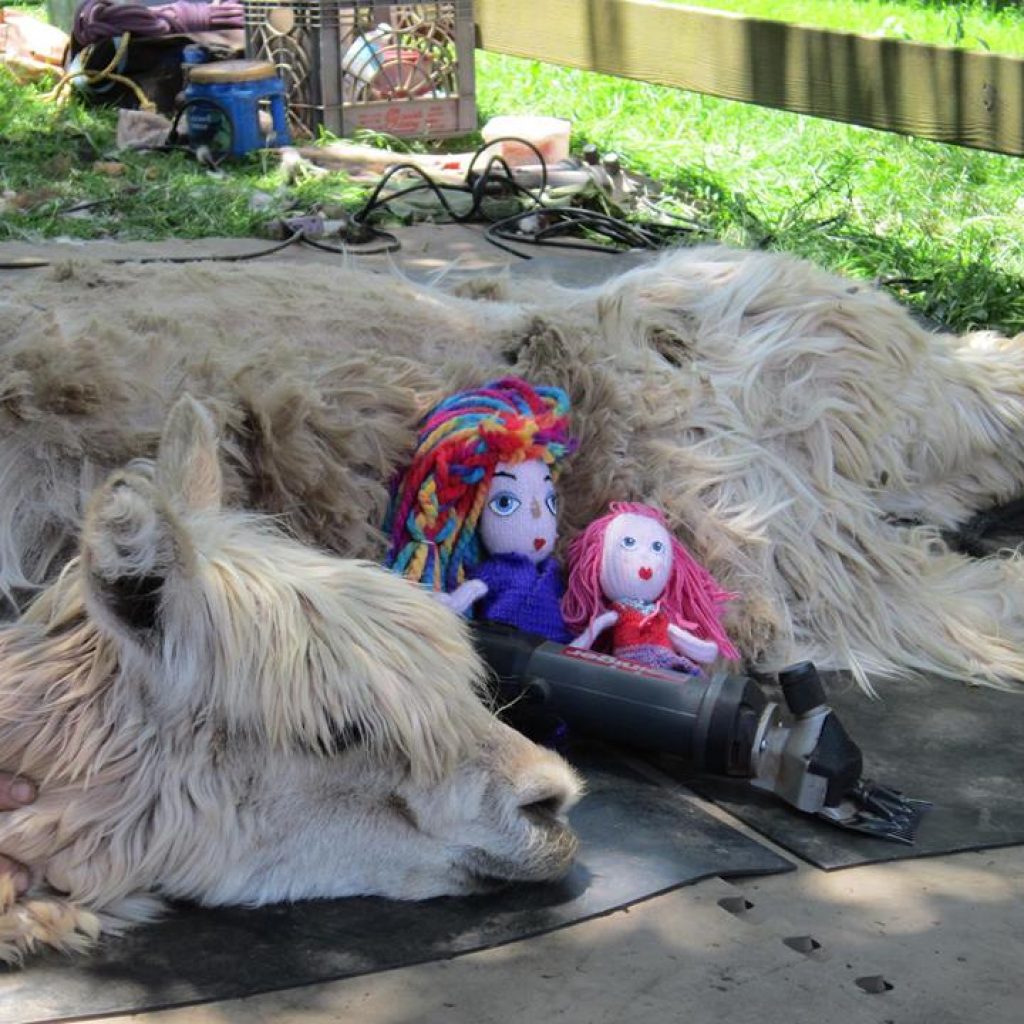 Alpaca Shearing Day: June 5, 2021
10 am to 2 pm; Viewing by Reservation Only
Although things have changed a lot this year, we are still welcoming the public to watch shearing day at Apple Hill Farm. You can join in by purchasing 1-hour passes for each person in your group to view shearing live and in person.
We will also be offering our regular public tours on Shearing Day, with a brief view of the alpacas and shearing as part of your tour. If you'd like to watch shearing before or after your tour, you will need to purchase a Shearing Day 1-hour pass for each person in your group as well.
Purchase passes each person in your group to come to Apple Hill Farm to view Alpaca Shearing Day in person! You must purchase a pass for all members of your party, including infants.
Yes, we're still doing tours!
If you'd like to see the other animals on the farm, book tickets for one of our public tours.
On Farm 1-hour Pass
Make your reservations now to make sure you don't miss out!
Your 1-hour pass allows you to get a front row seat to alpaca shearing day! We'll have tour guides on-hand to answer questions about our alpacas and the shearing process. You'll also be able to browse through our Farm Store, where we sell the yarn and socks made  from our alpaca fiber, as well as a large selection of other gifts.
You do need to purchase passes in advance for all members of your party, infants included. Face Masks are required for all visitors ages 4 and up.
Shearing Day 1-Hour Pass Pricing:
Adults (ages 11 to 54): $15
Military/Seniors (55+): $13
Children (ages 4 to 10): $10
Infants (ages 3 and under): $3
Shearing Day Time Slots: Advanced Reservations are Required

10 am to 11 am
11 am to 12 pm
12 pm to 1 pm
1 pm to 2 pm
Public Tours

Our Public Tours are guided walking tours of the farm where you can learn all about the animals that live and play at Apple Hill Farm! We are home to 9 species of animals, including alpacas, llamas, goats, mini-cows, and more.
The tour generally takes about 45 to 60 minutes and is an educational and interactive tour. Most of the animals on the farm love meeting new people! Each one has a purpose, and many have a story as well.
You will get a few minutes to watch shearing as part of your tour. If you'd like to spend more time watching the alpaca shearing, you will need to purchase 1-Hour Shearing Passes.
Our tours finish in our farm store where you can learn about and see the products we have made from our alpacas and angora goats. We have a wide selection of gifts and products, all made in the USA or Fair Trade from other countries.
Public Tour Pricing:
Adults (ages 11 to 54): $15
Military/Seniors (55+): $13
Children (ages 4 to 10): $10
Infants (ages 3 and under): $3
Public Tour Times: Advanced Reservations are required
11 am
12 pm
1 pm
2 pm
Alpaca Shearing: 2014
(before we moved things inside the main barn)